NAV Portugal's main mission is to provide air traffic services in the flight information regions (FIR) under Portuguese responsibility – Lisbon and Santa Maria - ensuring that national and international regulations are fulfilled within the best safety conditions, optimising capacities, emphasising efficiency and upholding environmental concerns.

The company performs its work on mainland Portugal and in the autonomous regions of the Azores and Madeira. The Company Headquarters is situated next to the Lisbon Airport, as well as the Lisbon Air Traffic Control Centre and the Training Centre.
The Oceanic Control Centre is located in Santa Maria one of the nine islands of the Azores archipelago. In addition, NAV Portugal is also responsible for other infrastructure facilities as well as for the provision of air traffic services in the airport control towers of Lisbon, Porto, Faro, Cascais, Funchal, Porto Santo, Santa Maria, Ponta Delgada, Horta, and Flores.
In order to provide the services, NAV Portugal has a considerable array of equipment and technical facilities (radar, radio and communication stations) in several points of mainland Portugal and in the autonomous regions of the Atlantic.
The modern Oceanic Air Traffic Management System in Santa Maria and the phased entry into service of a new generation of air traffic management systems in Lisbon have been of crucial importance in keeping NAV Portugal in the forefront of air navigation service.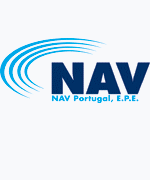 ---
Some pictures from NAV