With 1,000,000 km², the French air navigation services manage one of the largest airspaces in Europe. The DSNA numbers five en-route control centers (ACC) located at Brest, Paris, Reims, Marseille (Aix-en-Provence) and Bordeaux, nine mainland regional services in charge of approach control and aerodrome control (SNA) with headquarters located at Nantes, Lille, Paris, Strasbourg, Lyon, Nice, Marseille, Toulouse and Bordeaux along with three overseas services in the French West Indies-Guyana, in the Indian Ocean and in Saint Pierre and Miquelon. It provides support to the civil aviation services of the overseas collectivities of the Pacific (French Polynesia, New Caledonia, Wallis and Futuna).

DSNA carries out its air traffic control mission across 74 airfields on the French mainland and 12 overseas airfields. The French air navigation services controlled 3,273,964 flights in 2019, i.e. an increase of 1.5% on 2018 mainly accounted for by overflights. With 8,970 flights controlled on average per day, 2019 is a new European record as is the new daily traffic peak with 11,311 flights. On the European scale, France remains the country controlling the larger number of flights.

The Covid 19 crisis represents definitely an incredible challenge for aviation industry. In France, air traffic dropped 59% in 2020. In this context of deep uncertainty, DSNA dedicates its energy to shape a greener aviation as a prerequisite for the effective restart of air transport in a sustainable manner.

In the framework of the Single European Sky, DSNA is one of the seven ANSPs implementing the Functional Airspace Block Europe Central (FABEC) and is member of SESAR JU who manages the second phase of the European R&D programme (SESAR 2020).

DSNA also participates to AEFMP multilateral cooperation framework together with Algeria, Morocco, Portugal, Spain and Tunisia.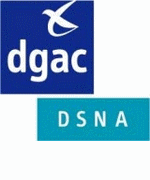 ---
 

Some pictures from DSNA