ENNA provides air navigation services (ATS, CNS, AIS) through one area control centre, five regional divisions and 33 airports including 11 international ones.
The Area Control Center is located at Algiers (Algiers ACC). The five regional divisions manage Algiers, Constantine, Hassi-Messaoud, Oran and Annaba.
In 2020, the ATS units operated by ENNA controlled 114.828 IFR flight. Peak day was recorded on January 14th 2020, when they handled 756 flights.
ENNA under the CAA supervision is part of ICAO EUR region.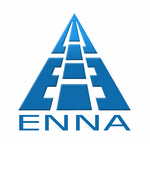 ---
 

Some pictures from ENNA